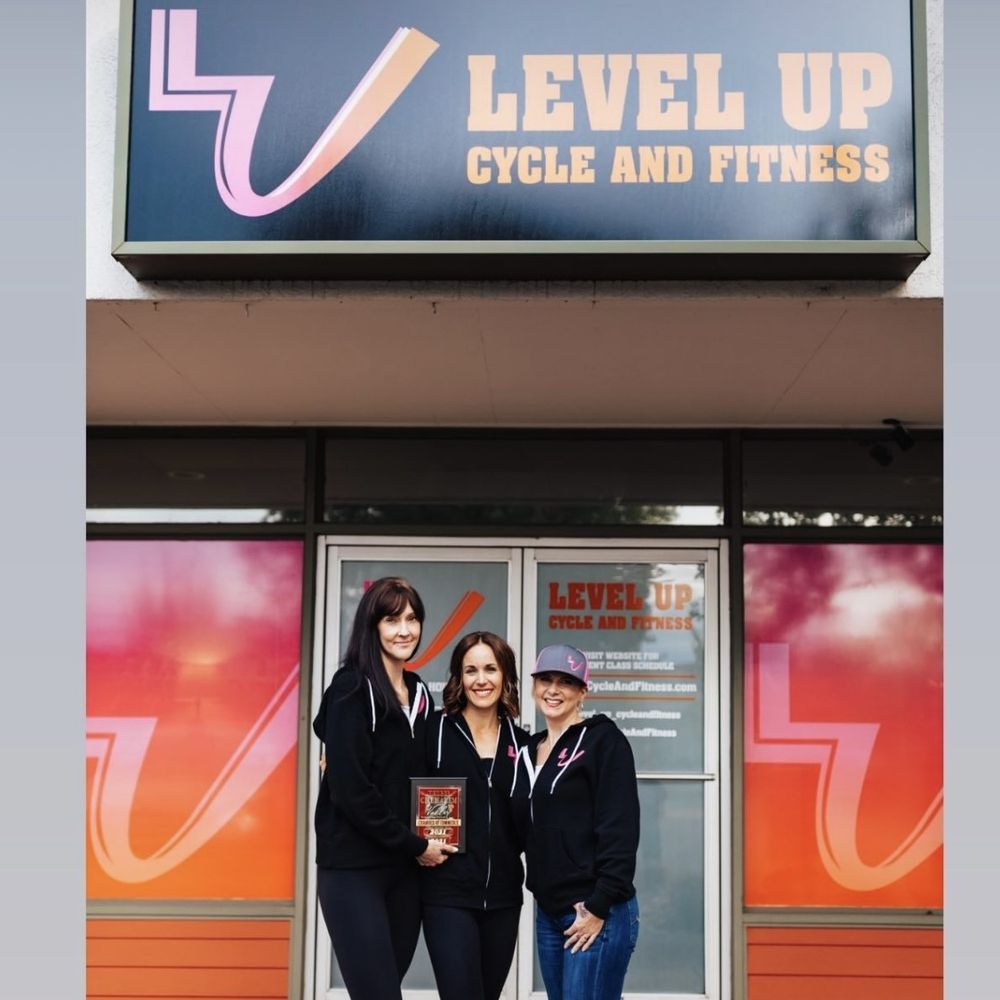 Our Story
We (Diane, Crystal and Kara) were long-time instructors at a well-known gym in our town. Unfortunately, a few factors during the height of the pandemic caused our gym to have to close its doors permanently in December of 2020. We suddenly found ourselves without a place to teach group fitness, and realized there was also a large group in our community now displaced, without a way to come together for workouts, accountability and encouragement. We all did our own thing for a month or so--Crystal focused on her full-time job and continued her personal workouts, Diane added content to her YouTube channel and continued teaching virtually for Providence Basecamp, and Kara began offering free classes on Facebook Live and eventually Zoom.
Backtracking a bit...during the first big shut-down in March of 2020, the three of us were asked if we wanted to teach free Facebook live spin classes on behalf of our gym which was still open at the time. We started a Facebook group, created a schedule and managed this little organization for several weeks. We all enjoyed doing this for the time our gym was closed, and we learned that we really worked well together. Little did we know we'd get to continue this partnership in a much more exciting way.
Fast forward to late January of 2021, when we teamed up again and decided to offer a full schedule of Zoom classes for a small monthly fee to anyone who wanted to join us. We didn't want our fitness community (family, really) to disband. Between the three of us we also shared a dream of someday opening a studio, bringing cycle and group fitness back to our town. We started with a faithful base of members who joined us for live-streamed Zoom classes including barre, backside burn, full body strength, yoga and, of course, cycle.
Our little business was going well, but we all knew that virtual couldn't be the final destination for us or our clients. In the spring Diane took a brave step and entered a Yoga Warrior contest. The whole goal was to get votes, and the winner would receive, among other rewards, a $10,000 prize. Diane did this for us--and our dream. It was the first time any of us publicly shared that we had a dream of opening a group fitness studio.
We relied mostly on social media to get her name out there and recruit votes from friends, family and the community. Diane made it through several rounds. She didn't win the grand prize, but there was something so valuable about this experience. We saw our community rally for this dream. It was clear that they wanted group fitness back too. Because of this, we felt there was no turning back. We had to pursue making the dream a reality.
We did not have much money to speak of while we were teaching on Zoom from home. In the spring of 2021 Crystal created a detailed spreadsheet with all expenses we would potentially need to open a studio. The cost couldn't be met by us personally. But after Diane's Yoga warrior competition we did have faith in our community. So, in July we took a leap of faith and launched a 30-day crowdfunding campaign through Indiegogo. We advertised like crazy, distributing fliers, sending letters, visiting local businesses, and posting lots on social media. We also offered perks for all donations. Our community came through and with the additional assistance from a local investor we ended up having just enough to begin leasing and fixing up our studio space. We did end up investing personally but, we were so grateful and proud of the space when we opened.
It's important to us that we are people of integrity and kindness in our community first and foremost. We also want people to come to our space and feel so cared for, seen, empowered and encouraged that they want to bring others along to experience it too. We genuinely want to know each member and make sure their experience is exceptional and unforgettable.
We have high standards for our physical space. It is always clean, organized, aesthetically pleasing and inviting. Hopefully this leaves an impression on our clients and speaks to them about how much we value their experience.
As fitness professionals we also want to offer as much expertise as possible. We are constantly learning and growing, and we encourage our other instructors to do the same. We believe this expertise and experience sets us apart and helps maintain a reputation of excellence.