Mission: To incorporate a powerful shift in mindset and take brave action that supports health and fitness. To enhance the quality of lives within the community we serve. 
Vision: To provide purpose-driven exercise supporting a positive and powerful lifelong love for fitness, healthy habits and community unity.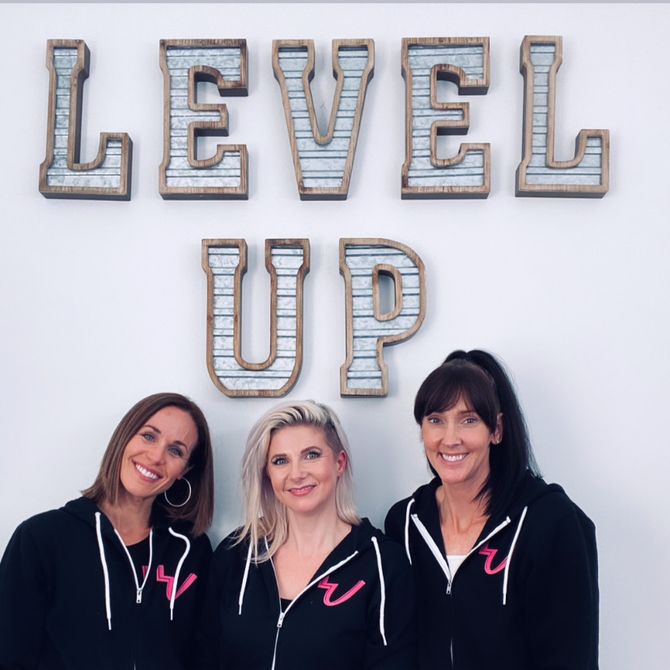 Class Schedule
Class Descriptions
Cycle: A variety of multi-terrain rides with excellent cardiovascular and strength-building benefits. Sweat-drenched fun with great music! This class is offered with an Express option (40 minutes) as well as the traditional 45 and 60 minute lengths. For Zoom classes: Can be done on any stationary bike, elliptical or even a treadmill. 
Pedal and Pump: An intense cardiovascular training on the bike, plus off-the-bike resistance work, to create a stronger, more balanced body that performs better both in and out of the studio.
Backside Burn: A dynamic 45-minute class that targets the posterior chain with a focus on the low back, glutes, hamstrings and calf muscles. Each class is designed to build strength and tone those sought-after backside muscles. For Zoom classes: you may need a loop band, dumbbell and bodyweight.  
Full Body Strength: A muscular endurance class using dumbbells and body weight to tone and strengthen all muscle groups. For Zoom classes: a couple light/medium and medium/heavy sets of dumbbells (or a set of adjustable weights) and a mat. 
Barre: Upper and lower body muscular endurance with focus on functional multi-plane movements, core strength and stability.  For Zoom classes: Best if you have a chair or countertop nearby to help with certain exercises. You may also need a mat, light weights, gliding discs, resistance/loop bands and a small inflatable ball.  
Vinyasa Yoga: Find your length and strength in this seamless flow class. You will gradually move through poses focusing on fluidity, balance and breath. For Zoom classes: you may need a yoga mat, yoga blocks and a yoga strap. 
HIIT: During this 30-minute high intensity interval training class, you give all-out effort through quick, intense bursts of exercise, followed by short recovery periods. This type of training gets and keeps your heart rate up and burns more fat in less time. For Zoom classes: you may need light to medium dumbbells and a mat. 
Strength Express: A 25-minute express version of our Full Body Strength class focusing on muscular endurance using dumbbells and body weight to tone and strengthen all muscle groups. For Zoom classes: you'll need a couple light/medium and medium/heavy sets of dumbbells and a mat. 
SPIKED: A choreographed kickboxing class that incorporates intense athletic drills between your punches and kicks to give your workout a boost like no other! Plenty of repetition and a little dance flair. No equipment needed. 
Core: 30-minutes of focused work, targeting your abdominals, glutes and low back. For Zoom classes: you may need a resistance/loop band, inflatable ball and light hand weights. 
Bootcamp: A wide variety of interval training, including lifting weights, plyometric and explosive routines designed to build strength, endurance and camaraderie in and outdoors.  In-person only.
 FitFam: A family affair with a variety of exercise modalities available. From Yoga, Barre and Bootcamp, this series of classes is designed with your family in mind. An adult and child experience to encourage safe and healthy movement for fitness abilities of all ages. Held once per month, this class will fill up fast. Recommended for school-aged kids. Check Fitli for the schedule. Additional cost applies. In-person only.